Some new equipment has arrived for the workshop, primarily to let me make better video content.
First up is some truss clamps (pictured with some custom machined light spigots) that will allow me to attach lights to the new truss tube I'm about to suspend from the ceiling. I'm also hoping to hang a camera from this too - just need to come up with some sort of flexible arm I can mount it so I can rapidly position it as required.
Yes, the 500kg rated clamps are overkill - the 100kg rated clamps, which would been more than sufficient, were not available.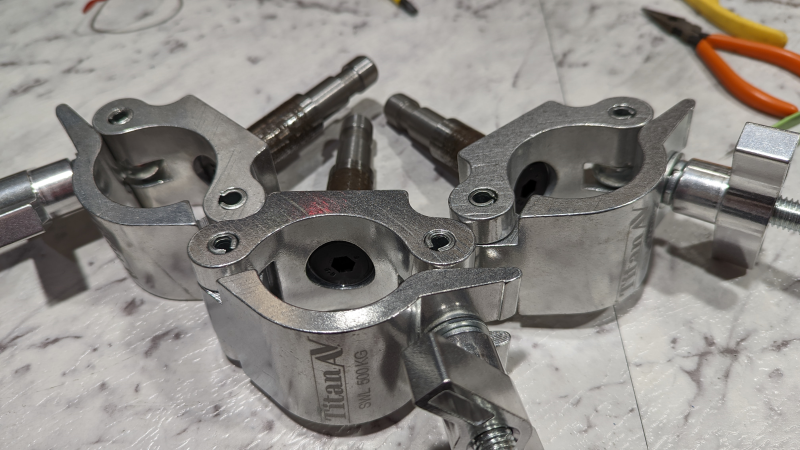 The first of the new lights - a Pixel P50 slim bi-colour light, with adjustable brightness and colour temperature. This one claims to have a CRI of 96+. It can run off a couple of Sony batteries, but for my application I can't see myself needing that.
I bought this first one to try out, and given it worked fine I've ordered two more that will hopefully arrive next week.
I also have a normal tripod style light stand that I can use when I need light somewhere else in the room.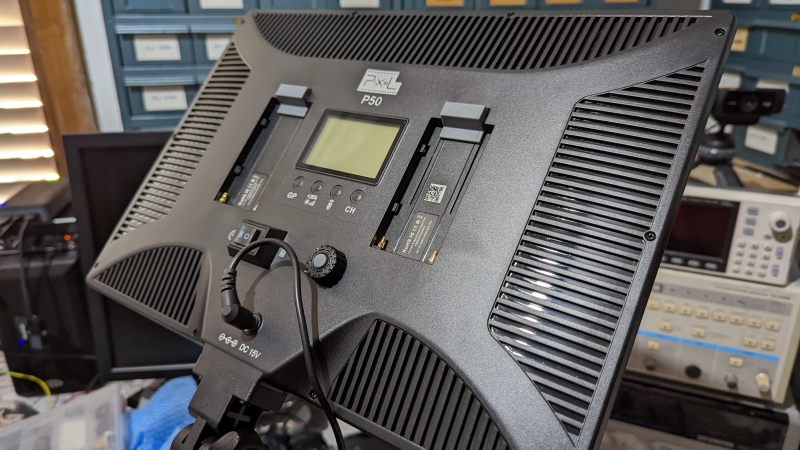 Lastly is the new Sony ZV-E10 camera. It's 4K capable, although I'm only shooting 1080P at the moment. So far so good :-) The last couple of videos have been recorded on this.
Oh, lastly and not pictured, a new video editing PC. This one honks! The old PC would literally take hours to render a 40 minute video, and being the machine that it was there were limited upgrade options. The new machine will render a 40 minute video in 4-6 minutes! (at least for the video I tested with)